Timeless. Stylish. Unique.
Your Menning tube amplifier provides a warm, smooth and impressive sound. Give your high-end product an individual touch, because trends are fleeting - unique style is timeless.
Custom wood front possible
LIFESTYLE MEETS
SOUND ENTHUSIASTS
Menning Audio Design was founded in 1998 by Udo Menning. We are known for the design concept, execution and in-house production of quality high-end audio products.


Our main focus is the development and production of high-end vacuum tube amplifiers, which achieve the best possible sonic characteristics through simple circuit design. To round out our product portfolio, we offer a passive transformer volume controlled (TVC) pre-amplifier to specifically enhance our tube amplifiers in the same design. In order to ensure the best possible sound characteristics (best tonality, body, harmonics – in short, musicality) in our systems, we use high-end stepper transformers in our products for low-impedance and thus circuits that are insensitive to interference..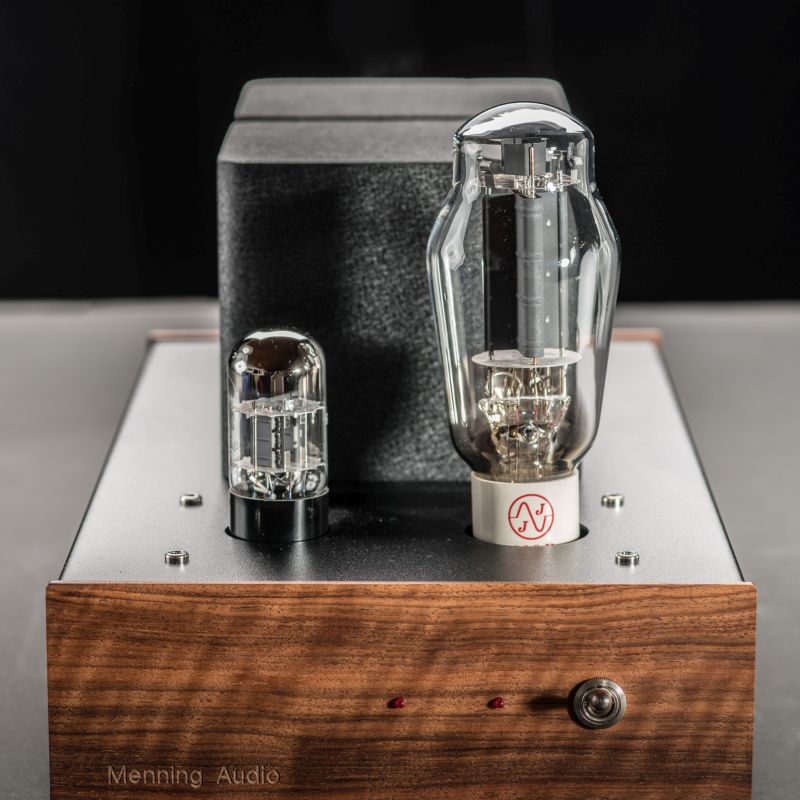 With our devices, you acquire high-end audio products, which together form a perfect sequence of sound.
In our manufacturing process, we pay particular attention to a superior craftsmanship in the vertical integration of our audio products.
We believe that only well-crafted devices can make you a fan of our products. Our motto: "Lifestyle meets audio enthusiasts" is reflected in our entire in-house production process. For this reason, a product ordered by you needs about 3 months to craft since almost all production processes are done purely by hand. We manufacture "YOUR" tube amplifier specifically for you.
By selecting of your fronts, you can bring a unique high-end audio device custom-built for you into your living room, your listening room. We manufacture it specifically for you with technical know-how and great attention to detail.